Knab Masterplan for a key civic site in Lerwick, Shetland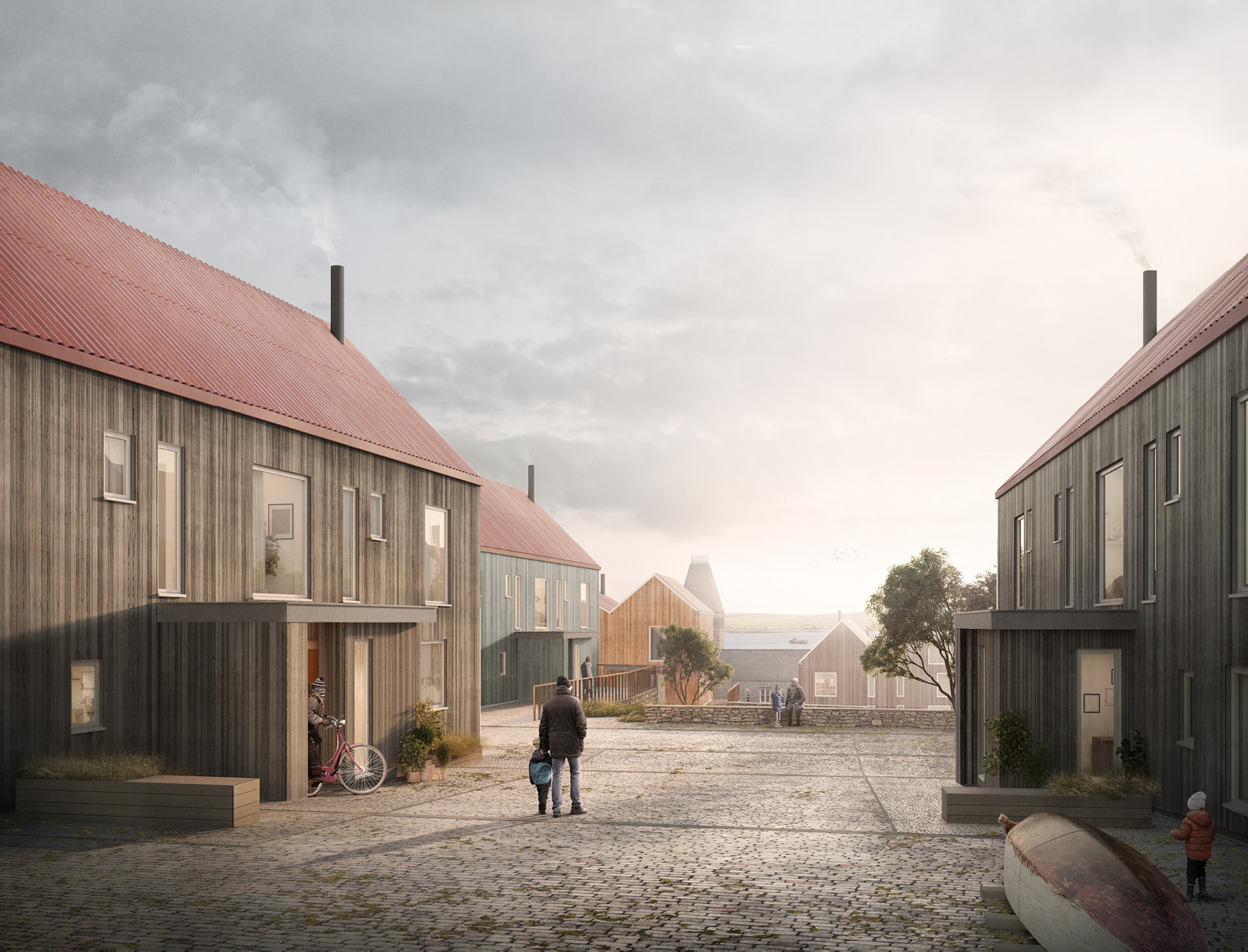 A masterplan prepared by a 7N Architects-led team for the site of the former high school in Lerwick, Shetland, has been unanimously approved by Shetland Islands Council's Development Committee for public consultation prior to adoption as Supplementary Planning Guidance.

The project is an initiative by Shetland Islands Council to utilise a key town centre site in Lerwick to deliver forms of affordable housing and related mixed uses which are not currently being delivered by the public or private sectors. The unique combination of high house prices and construction costs in Shetland mean there is a large affordability gap between social rented and private housing which has become a critical factor in retaining and attracting young people to the Islands who are essential to sustain the future economy.

The 7N designed masterplan will create a residential-led mixed-use neighbourhood of between 120 and 140 homes in a range of types and tenure to meet the acute local housing needs, in addition to retaining and repurposing elements of the former school, including three listed buildings. The brief for the masterplan was developed through a series of engagement workshops carried out by 7N Architects and Nick Wright Planning. This process reinforced the urgent need for affordable housing and identified a range of potential community led initiatives for the retained historic buildings on the site, including an arts centre, innovation hub, student accommodation, sports facilities and start up business space.

The buildings and public realm have been designed to stitch the site into the grain of Lerwick's Old Town. Staggered building forms are offset around intimate streets, spaces and residential courtyards, designed in collaboration with Rankin Fraser Landscape Architecture. A central pedestrian-prioritised street provides a fully accessible route through the masterplan that connects each of the public spaces.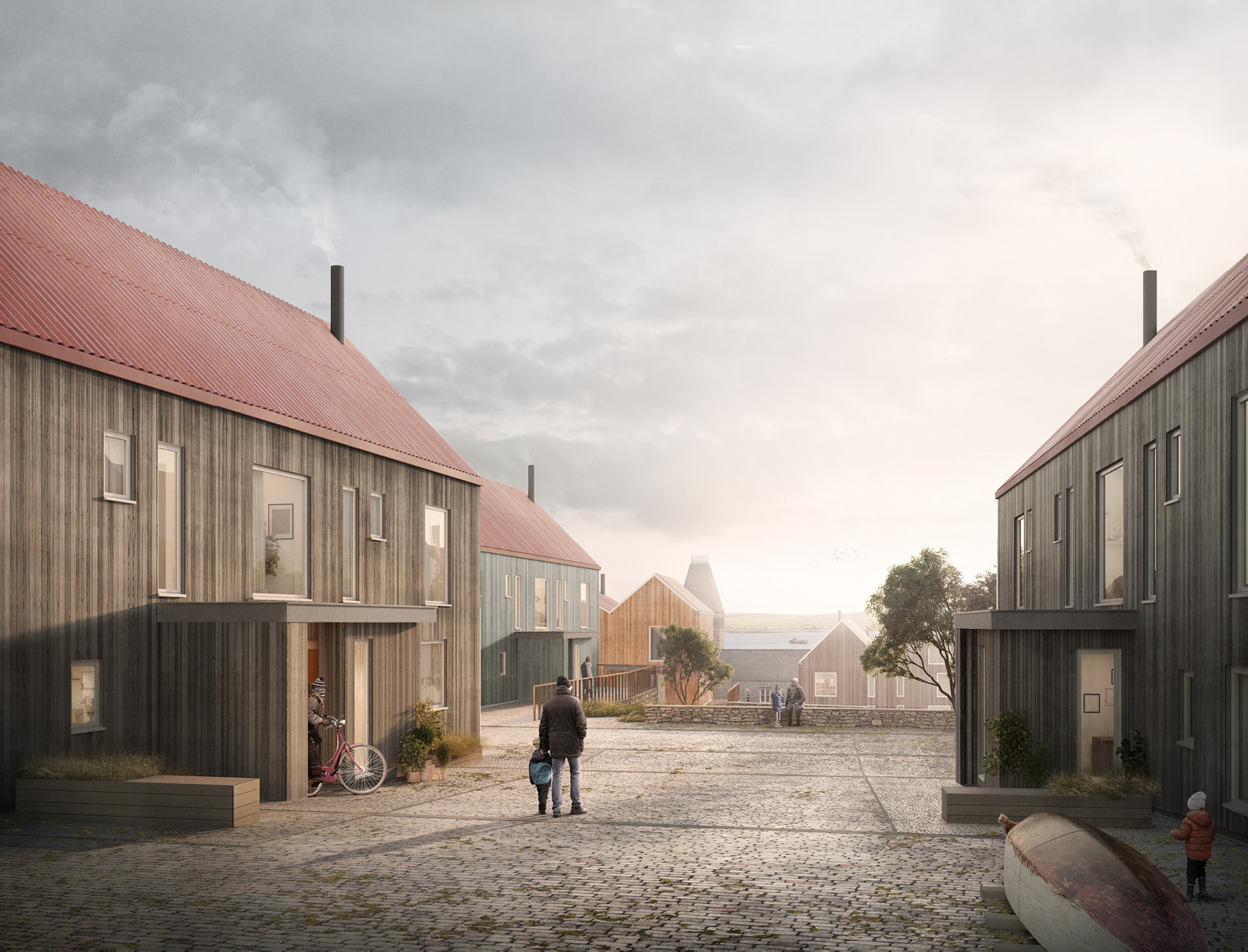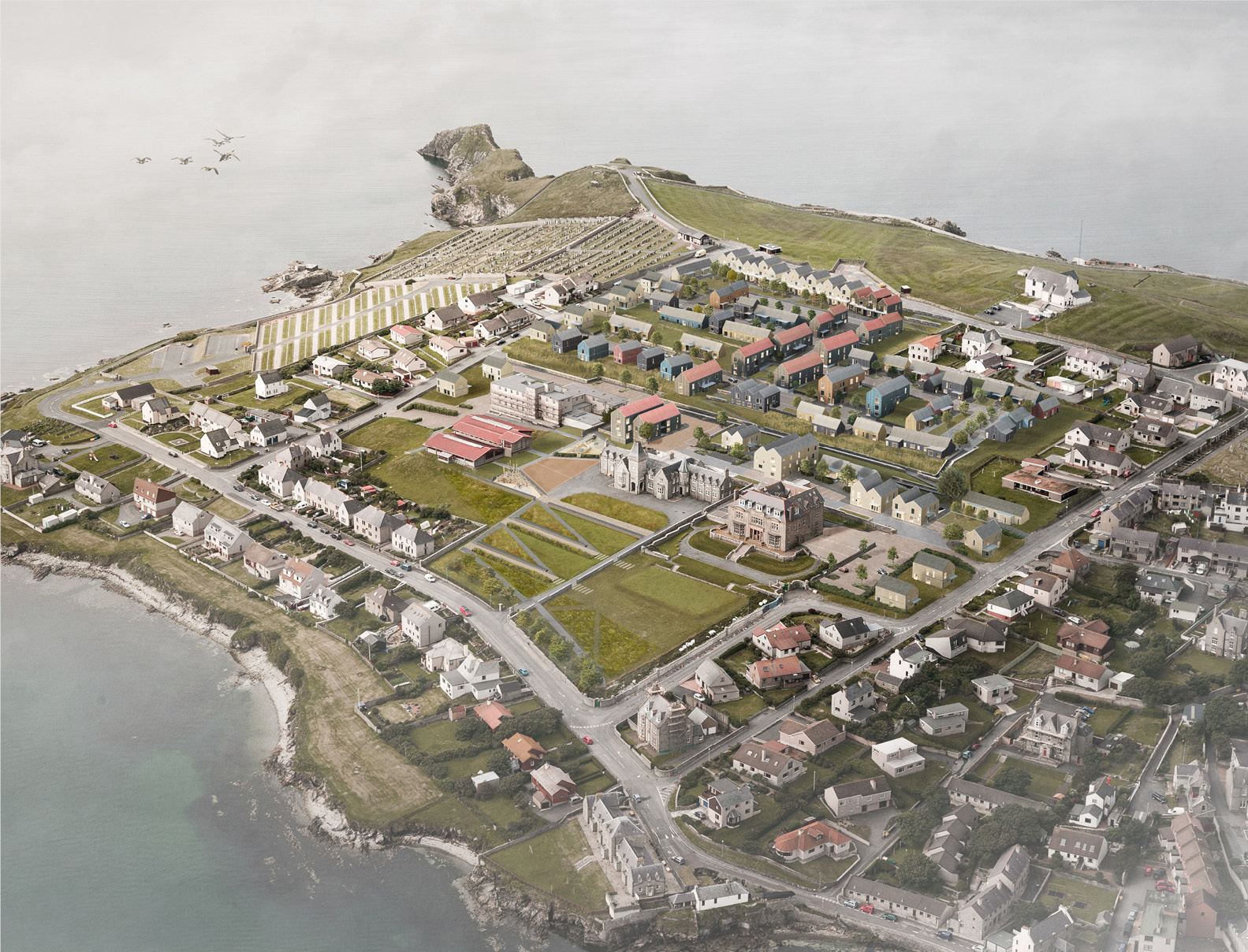 Images from our Instagram account which capture ideas, places and things that inspire us.
View More on Instagram