What If…? / Scotland: Post your wish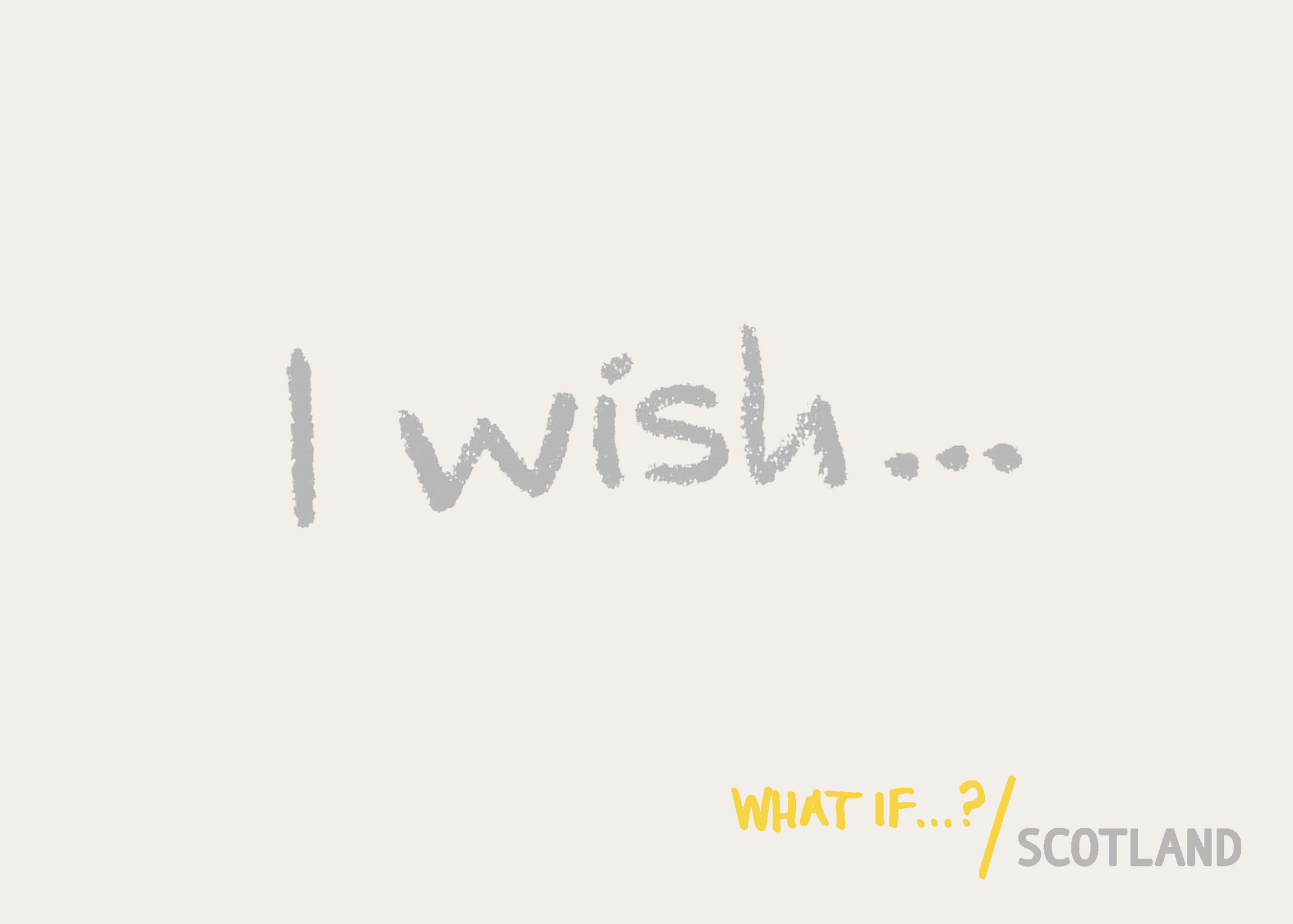 What If…?/ Scotland worked with citizens, designers and architects across Scotland to explore hopes, dreams and wishes for the places they live. To mark the opening of What If…? / Scotland at V&A Dundee on 22 May, we would like to hear your own wish for the place you live. This wish will become part of the exhibition by being added to a growing 'Cloud of Dreams'.

Take a walk, look out your window, speak to a friend or family member and submit your wish below.

Submit your wish

Read more about the exhibition here.