London Scottish House
Charitably funded conversion and extension of an existing building in central London to create a mixed use hub for Scottish culture and business.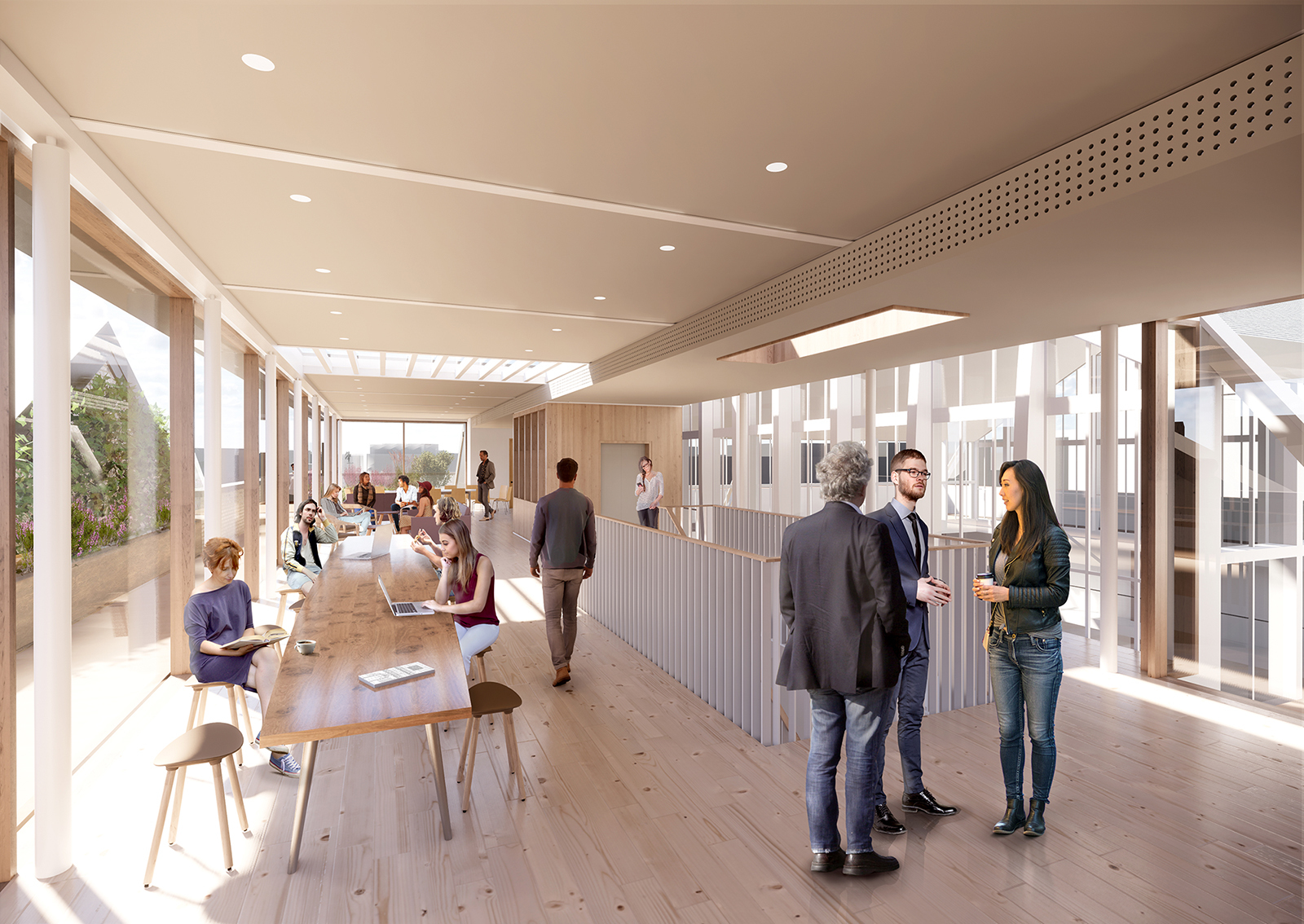 7N's proposal to refurbish the headquarters of the London Scottish Headquarters Trust in Westminster, London reorganises the existing 1980s building by diversifying and distinguishing its spaces. The initial scheme includes a comprehensive refurbishment and renovation that will create a space to accommodate a mix of functions including: a range of events venues, a regimental museum, a social enterprise business hub, a shooting range, and a climbing wall. A new entrance will create a welcoming space that is visible, accessible, and welcoming for members and guests, leading into an internal layout that facilitates easy and fluid movement to encourage collaborative working and accommodate large gatherings. The museum will be relocated to a newly built basement space with an adjacent memorial garden, providing a dedicated space for the display of the regimental collection as well as a place of reflection for visitors. Finally, a dramatic new rooftop extension will offer views down through the Victorian lantern into the Hall and out across the rooftops of Westminster, allowing visitors to appreciate the building's heritage while embracing its future.
Typology:
Mixed Use / Hospitality / Museum / Workplace / Sports
Client:
London Scottish HQ Trust
Location:
Westminster, London
Years Active:
2019 - Present
Collaborators:
Heyne Tillet Steel, Cundall, Lichfields, BRCS, Shore Engineering, Studio MB, Bespoke Atelier