Michelin Innovation Parc
Repurposing a factory site in Dundee into a dynamic campus to foster innovation in sustainability and green energy.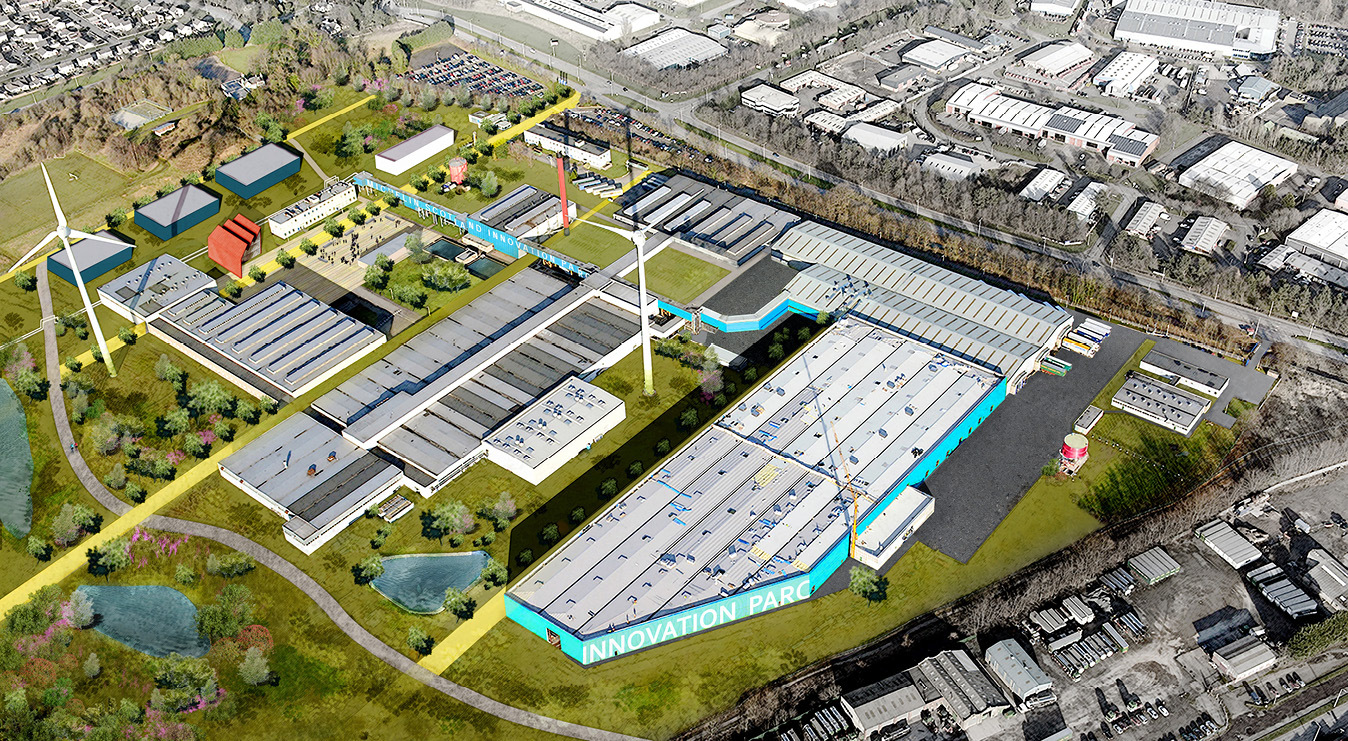 Scottish Enterprise and Dundee City Council have partnered with Michelin and appointed 7N to reimagine and remodel their Dundee factory and its extensive grounds following its closure in 2020. 7N were invited assess the feasibility of converting the site to create the Michelin Scotland Innovation Parc and develop a strategic framework for its implementation. The idea is to create an Innovation Parc that will repurpose the existing buildings for use as independent spaces within a larger community. The long-term vision is for a symbiotic network of inhabitants within a dynamic campus that promotes cross-pollination, building on Michelin's legacy with a focus on sustainable mobility and new green energy initiatives.
Typology:
Masterplan & Regeneration / Industrial / Tech
Client:
Scottish Enterprise, Michelin and Dundee City Council
Years Active:
2019 - Present
Collaborators:
Arcadis, Nick Wright Planning