Salamander Place
Re-interpreting tried and tested urban forms to provide purpose built homes for rent.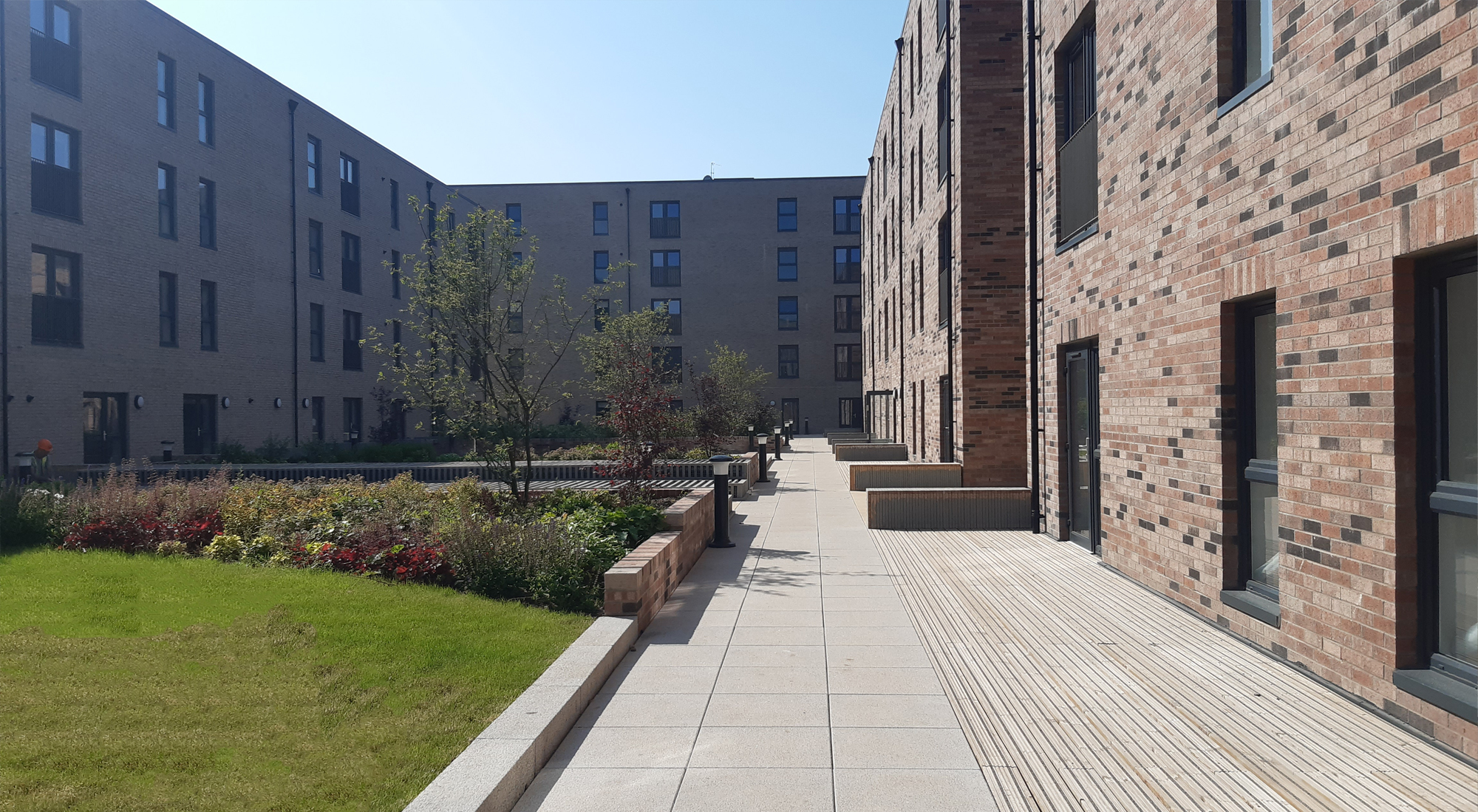 This project adds a much needed 199 new mid-market homes to the Edinburgh rental market. Constructed on a former industrial site in Leith, the city's port district, the design follows the simple courtyard forms of the adjacent tenement housing, while also creating a new shared raised garden space for residents. The raised garden conceals car parking and cycle storage, enabling high urban density on the constrained site, without creating street congestion. Switchback duplex accommodation at ground and deck level provides larger family accommodation complete with private gardens, which ensure an active frontage to the streetscape. The shared raised garden is flooded with daylight due to the inflected edges on the corners of the blocks, which also offer residents views of the neighbouring streets and green spaces of Leith Links from within their homes.
Typology:
Residential / Mixed-use
Client:
Cruden Homes with Link Housing Group
Location:
Leith, Edinburgh
Years Active:
2016 - 2022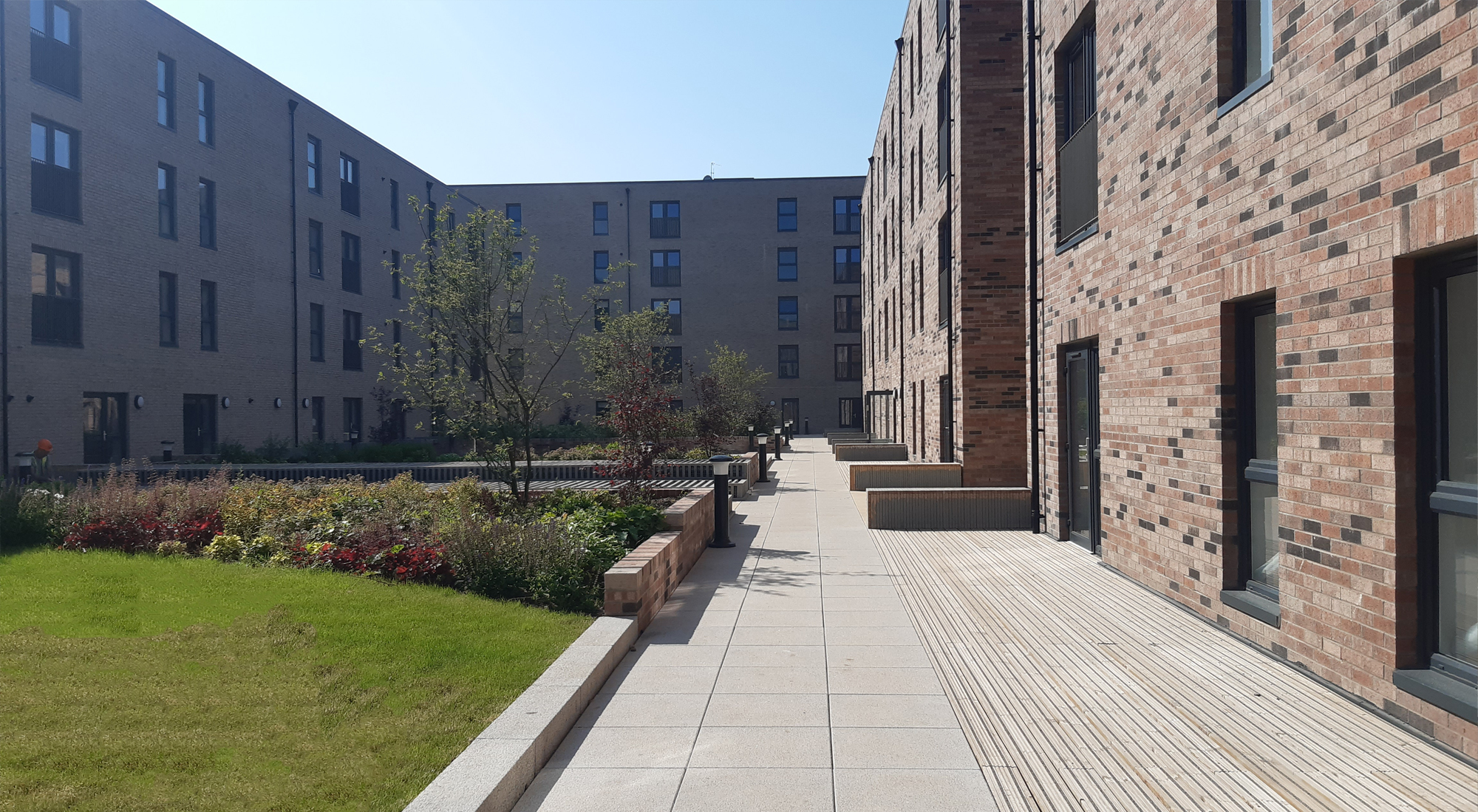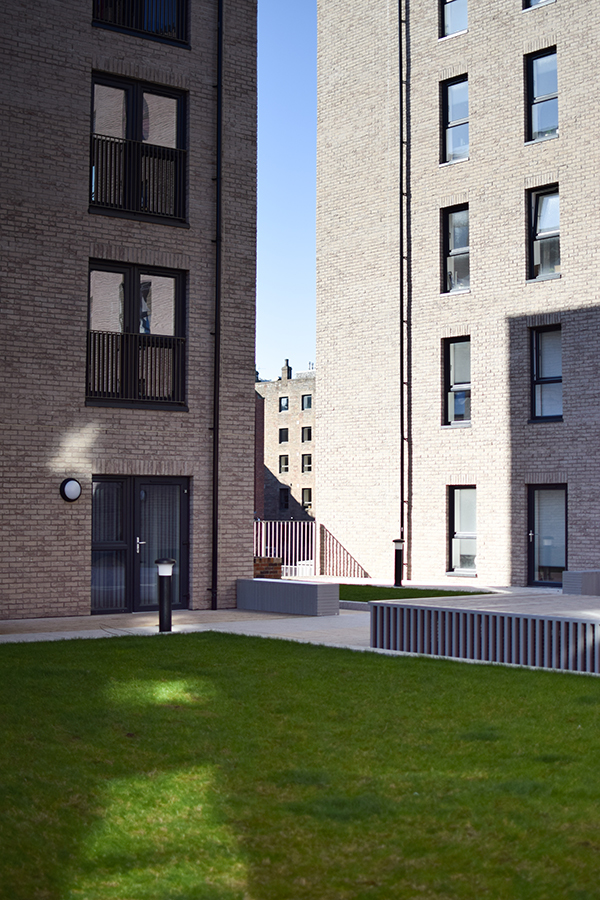 "Folding facades provide a connection from the street scape to the internal coutyard garden"