A New Kind of Workplace at Edinburgh Green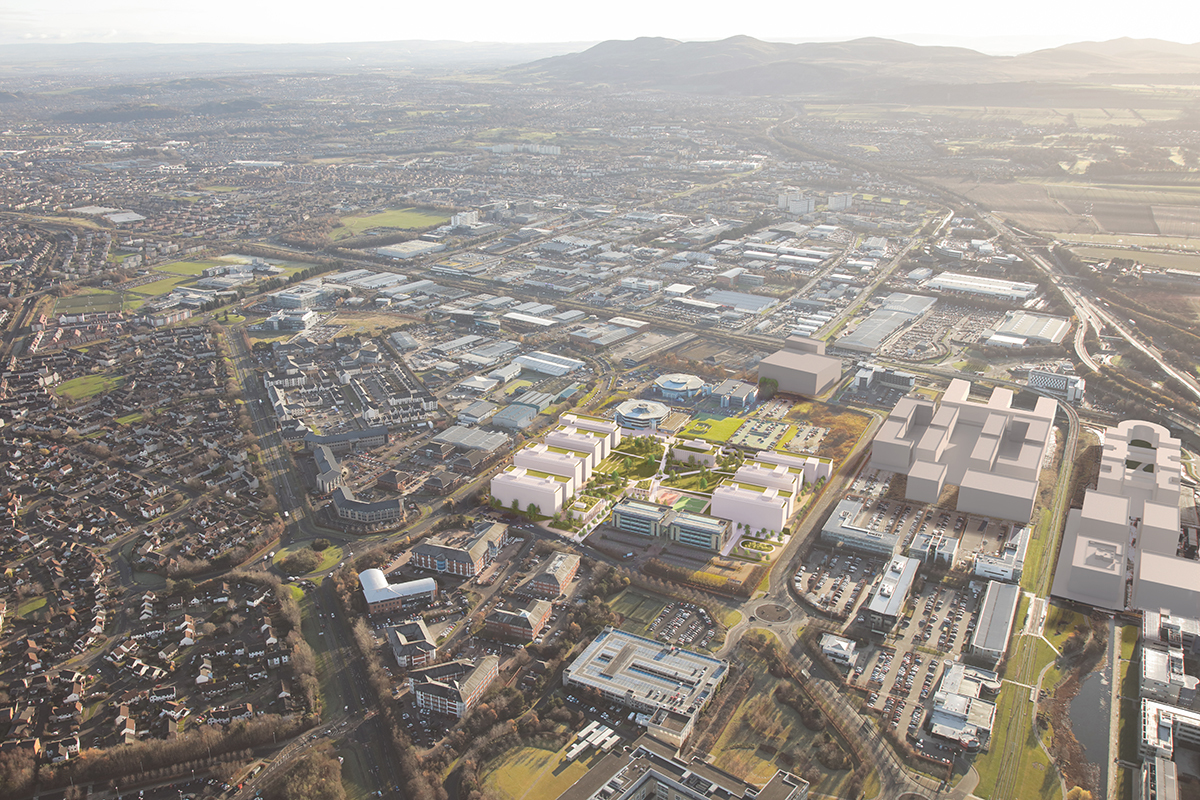 Public consultation is now underway for our Edinburgh Green project for Shelborn Asset Management, ahead of a future planning application. Located in Edinburgh Park on the site of the former RBS Drummond House and Younger Buildings, Edinburgh Green will deliver a new kind of workplace that optimises a brownfield site with excellent public transport and active travel connections.

The masterplan for Edinburgh Green responds to a significant shift in priorities from both employers and employees towards workspace that is focussed on wellbeing and sustainability, following Edinburgh's pathway to net zero.

In contrast to the existing site, which is dominated by low density, poorly serviced suburban office buildings and surface car parking, the proposals will deliver sustainable buildings that offer a diverse range of workspaces, enclosing a rich and varied park landscape. The Younger Building will be refurbished and its setting enhanced within the new masterplan, minimising unnecessary demolition of existing buildings.

The workspace and parkland will form a central part of the emerging 20 minute neighbourhood at Edinburgh Park, including the adjacent forthcoming residential developments, creating a place of activity, green space and amenity for all.