Emerging HUB Station proposals for UK railway stations published for nationwide consultation.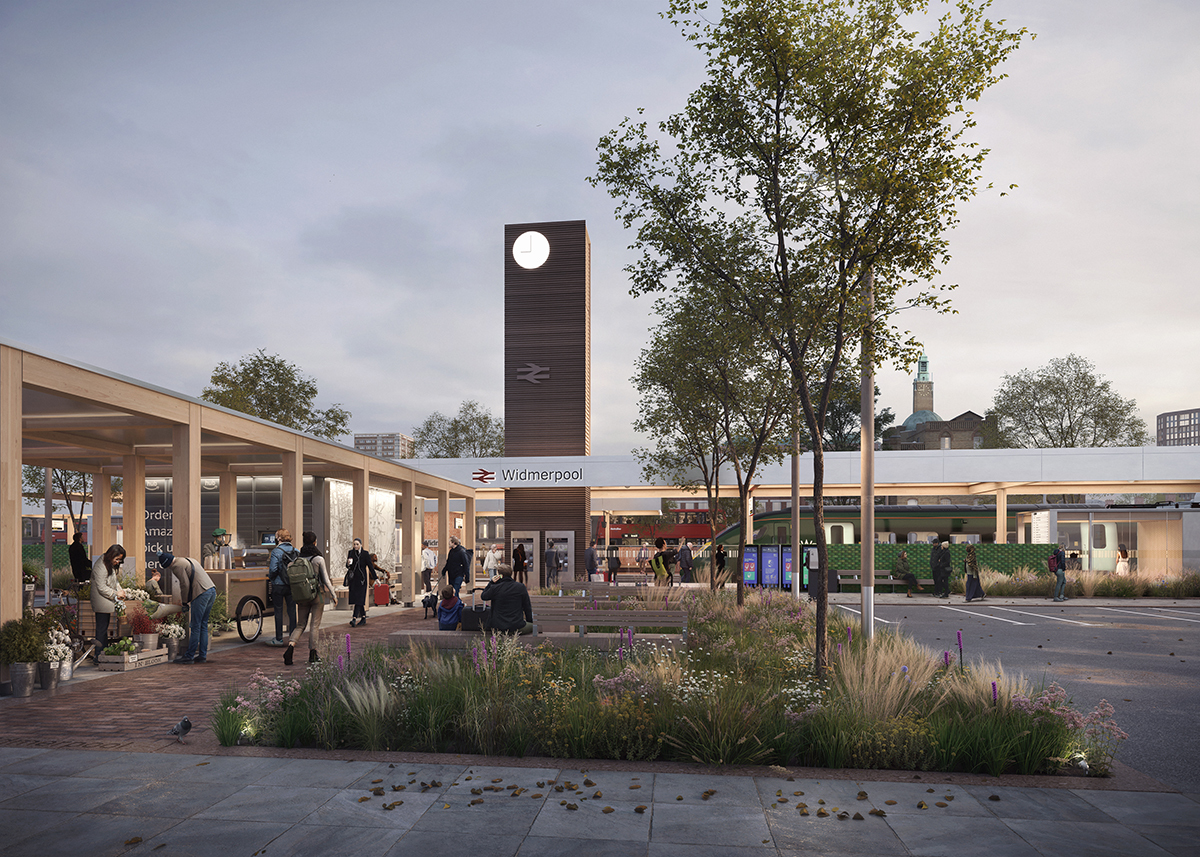 For the Re-imagining Railway Stations Competition, Network Rail invited proposals that will challenge and re-imagine what a 'station' could become in the 21st century. 7N Architects' winning 'HUB Station' concept, selected from over 200 international entries, envisions the railway as a progressive, sustainable mode of transport with a pivotal civic role in serving communities throughout the UK.

The proposals seek to enhance the significance of a station within a local community by making it a focal point for the community. The proposed station environment extends beyond the platform to create civic spaces to welcome travellers and provide a placemaking framework to accommodate a diverse mix of permanent and pop-up uses to give local people and visitors a reason to gather and linger. The aim is to create vibrant sustainable transport hubs and harness the potential of stations to be highly visible exemplars in environmentally sustainable design that influence wider societal change.

7N are currently leading a design team of Arup, LUC and Gardiner & Theobald, and working with Network Rail to develop design guidance including station prototypes and kit of parts that will inform the design and construction of new and upgraded stations across the UK.

ExploreStation is a UK-wide programme of engagement events curated by Design Council to gather input and feedback on 7N's developing design proposals. Online consultation is live now and events which will include an immersive VR experience are scheduled throughout May at venues across the UK including York, Manchester, Hereford and Paisley. To find out more and have your say visit:

https://explorestation.commonplace.is/

To book a place at the immersive VR events:

https://explorestation.commonplace.is/en-GB/news/immersive-virtual-experience-events-book-now!