ESG: A holistic approach to project design.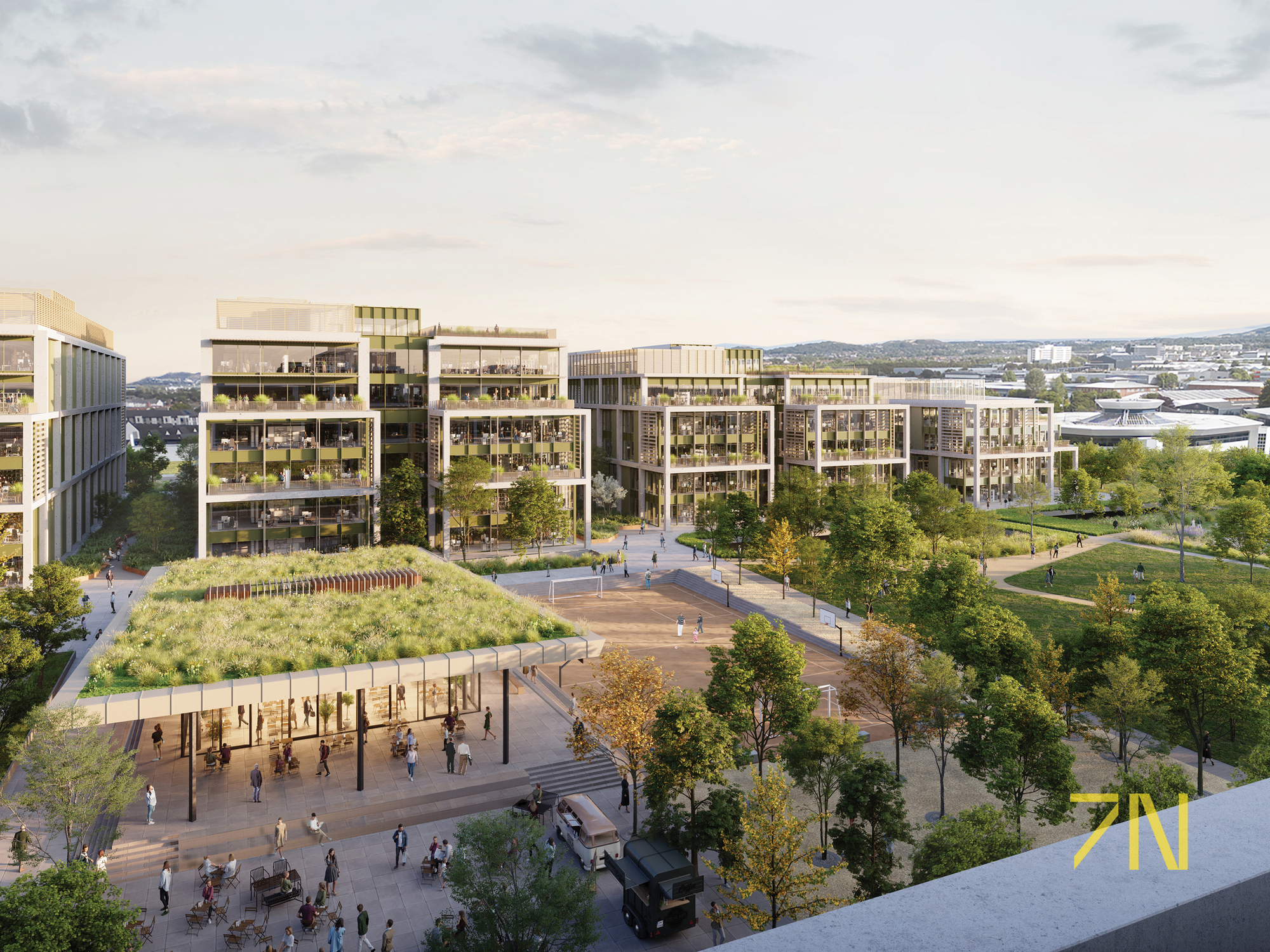 At 7N, we embrace sustainable design in its broadest sense. Many of the environmental aspirations of ESG can permeate through every aspect of a project's design and operation: from the materials used, right the way through to approaches for inclusive design and beyond. There is great further reading on this in the RIBA Sustainable Outcomes Guide, where it shows how architecture and the built environment can align itself with the UN's Sustainable Development Goals.

Our project at Edinburgh Green placed occupant welfare at the forefront of its design. The campus configuration meant that the 7N team spent extensive time working with our consultant team to develop healthy outdoor spaces for the users of the seven new office buildings and the neighbouring communities, ranging from its richly landscaped meadow, new sports fields, and a street food market.

Internally, this project will deliver zero operational carbon workspaces and is seeking WELL Gold accreditation in recognition of its approach to well-being throughout all aspects of the design.