ESG: What is the future for offices?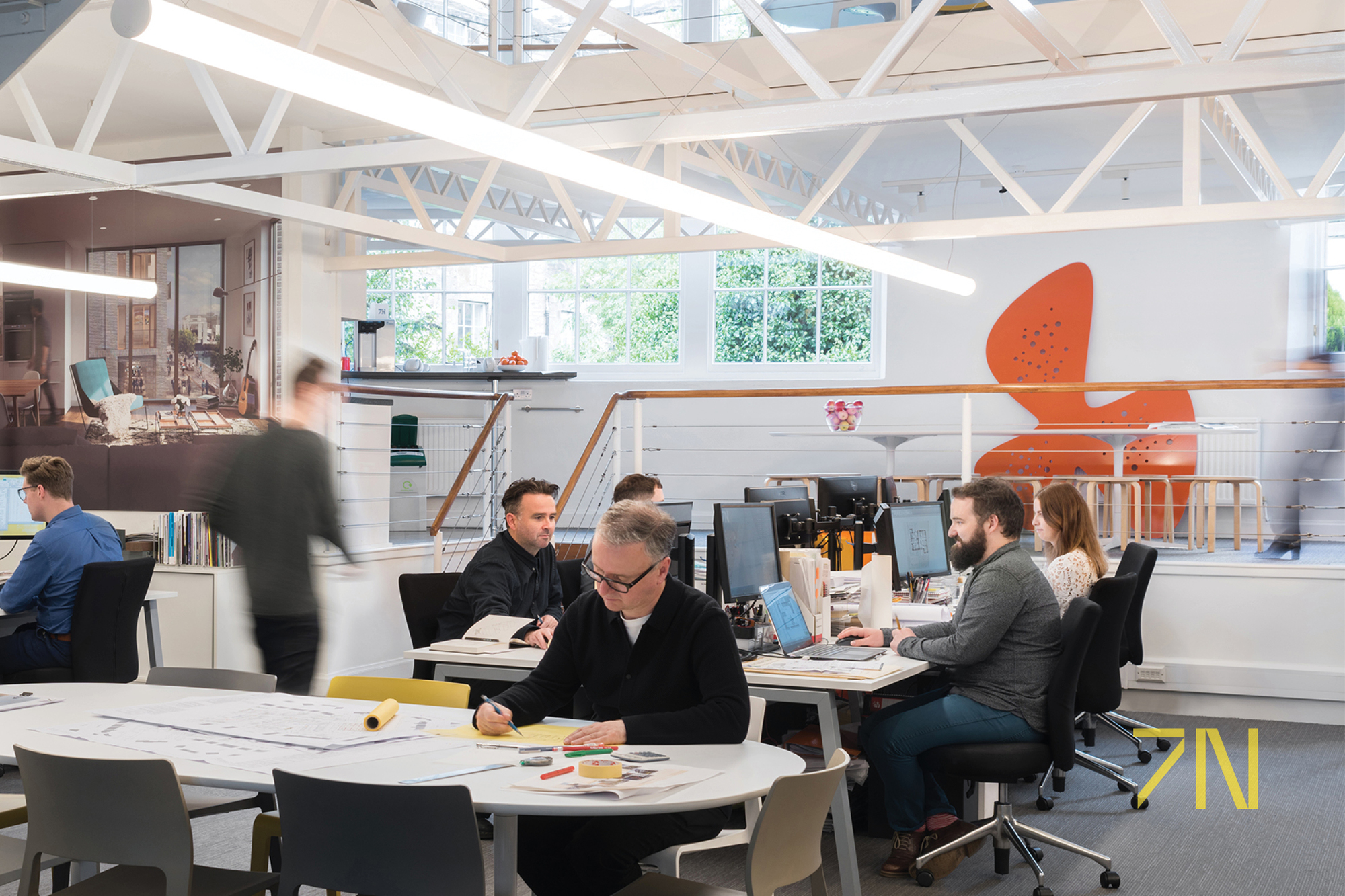 Here at 7N Architects, we have been giving a lot of thought recently about how our relationship with offices and workspaces has evolved in recent years.

As a group, we are spending more time back together, while also making the most of a hybrid approach when it suits our clients and teams. We are very fortunate that our studio is light, airy, and generous — it's a great space to work!

We're also finding that a growing number of our commercial clients are increasingly focused on the environmental, social, and governance (ESG) credentials of their properties and they want to bring them to the forefront of the design process. Occupiers are putting more emphasis on the impact their workplaces have on the environment ('E'), as well as their employees, customers, and communities ('S' for society). As an architecture and design studio, these are the areas where we find we can make the biggest difference. All workspaces should be inviting, inspiring, and inclusive places to work, and we think this trend towards better work environments will really help companies to attract great talent as they grow.