Making the most of existing spaces: Phoenix Flowers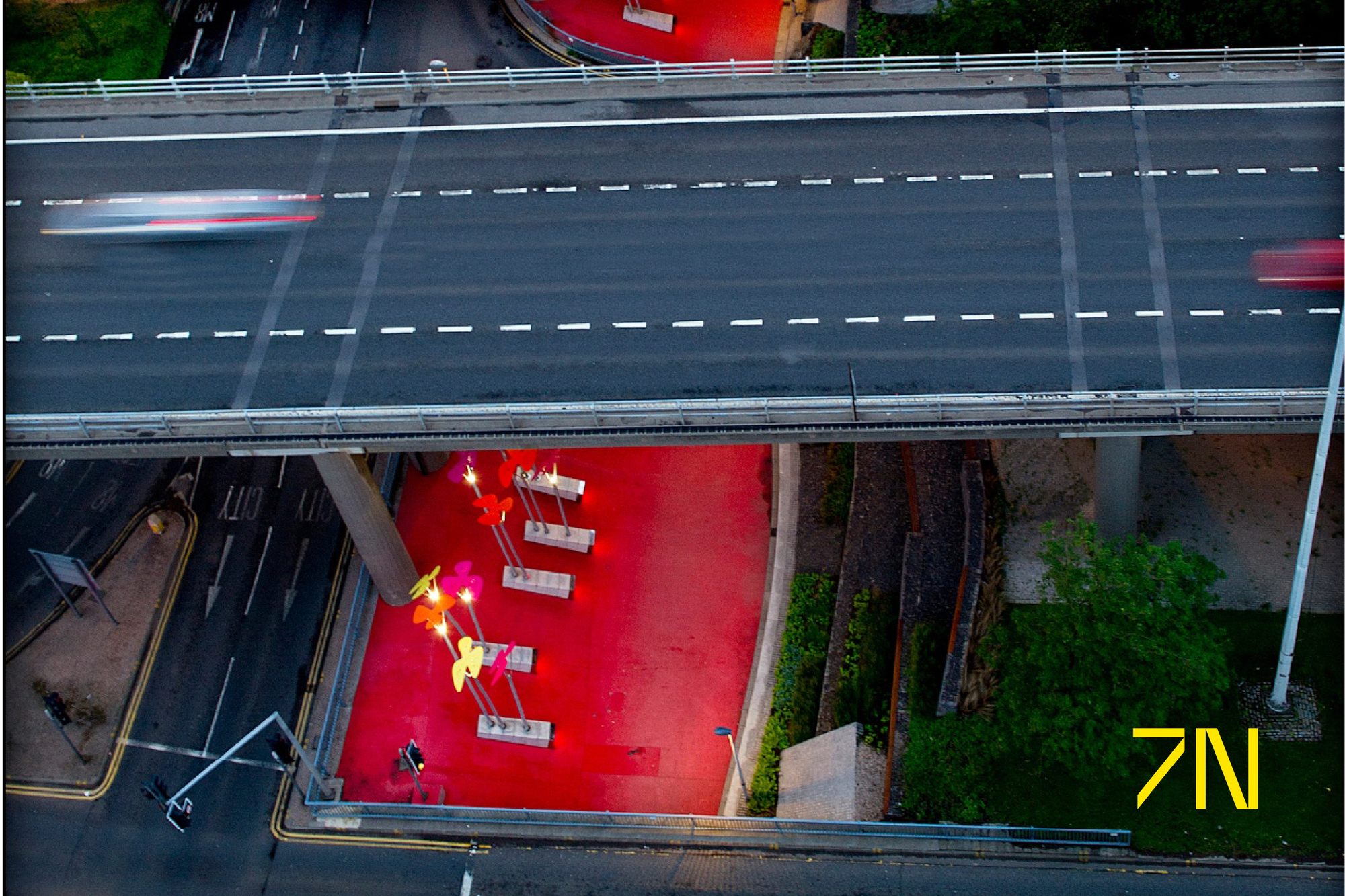 How can we make the most of our forgotten spaces?

Not all regeneration work is about existing buildings. Our cities are full of forgotten spaces and bits of public realm that, for many reasons, have lost their connection to the public.

Our award-winning intervention in Glasgow city centre transformed a dark and intimidating underpass into a joyful and generous space for pedestrians and cyclists.

Designed in collaboration with rankinfraser landscape architecture. The Phoenix Flowers route is marked by an illuminated ribbon of fifty colourful aluminium flowers, which flutter through the space at height, creating a sense of movement and drawing visitors through the space along a generous, flowing, and unified space.