Salamander Yards
A gateway building for the regeneration of Salamander Street.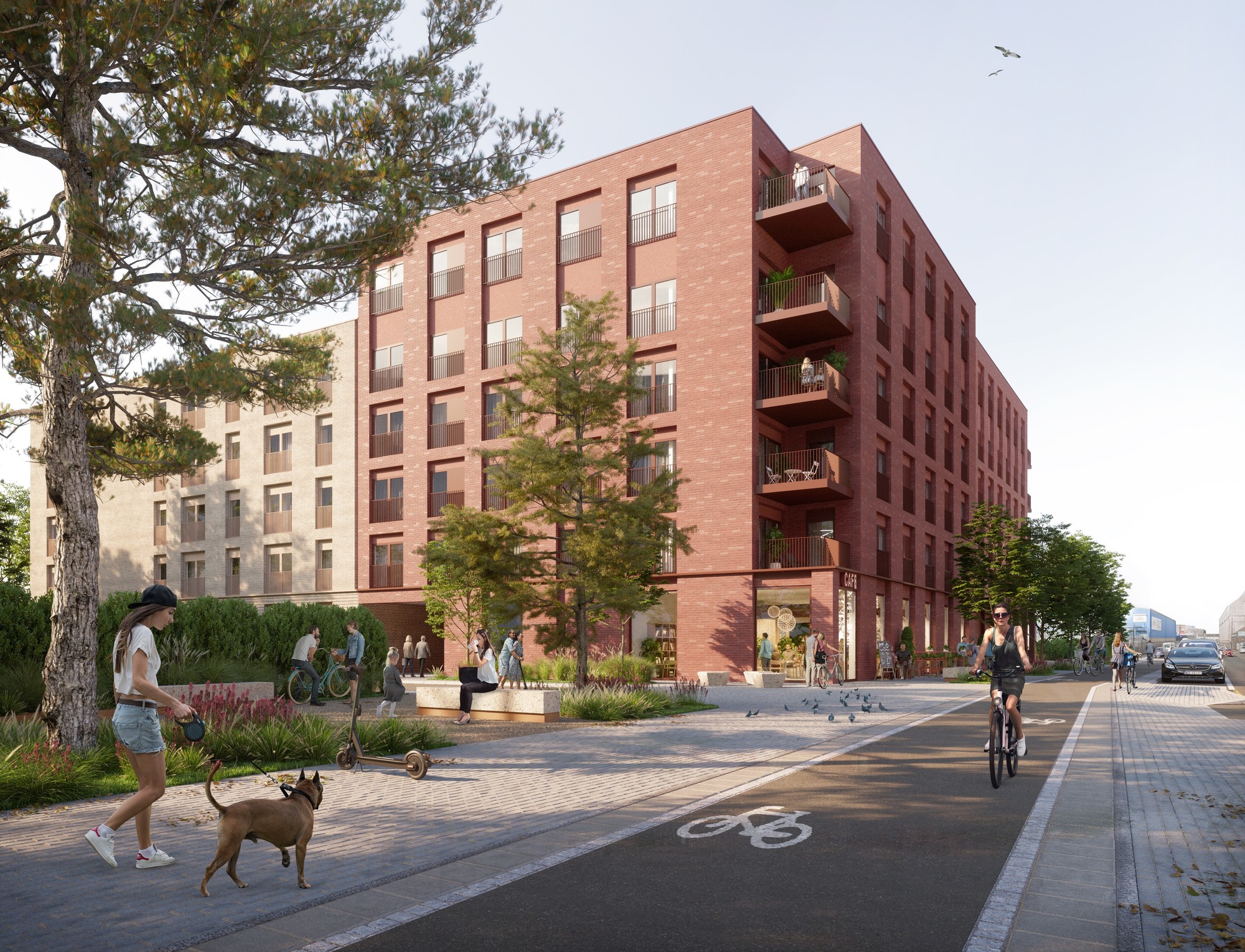 Salamander Yards redevelops the current industrial site on Salamander Street, bound by the Ropeworks masterplan development and Leith Links to the South and Salamander Street to the North. The proposal is designed to address the complex context of the site whilst providing 99 new residential apartments, 35% of which will be affordable as well as two new commercial units at ground floor and a 'pocket park'.

A private south facing courtyard is carved out of an urban block creating a u-shaped building form. This block is split into four separate smaller blocks addressing each of the site conditions. To the north the building steps up to 6 storeys addressing Salamander Street and creating a strong frontage. To the south two pavilion blocks step down to 5 storeys addressing the more sensitive context of Leith Links.

A simple and refined palette of materials has been selected including different brick tones and metalwork to define the separate blocks. The area has a rich industrial heritage and the remaining warehousing buildings have been referenced in the composition of the regular window openings and robust, well-proportioned elevations. Consideration has been given to the future context including the proposed Leith Connections programme which introduces public realm improvements along Salamander Street.


Client:
Cruden Homes East Ltd.
Location:
Leith, Edinburgh
Years Active:
2021 - Present
Collaborators:
Harley Haddow, Kaya, Scott Hobbs Planning, KSG Acoustics, Horizon, DWA Landscape Architecture, Transport Planning Ltd., Airshed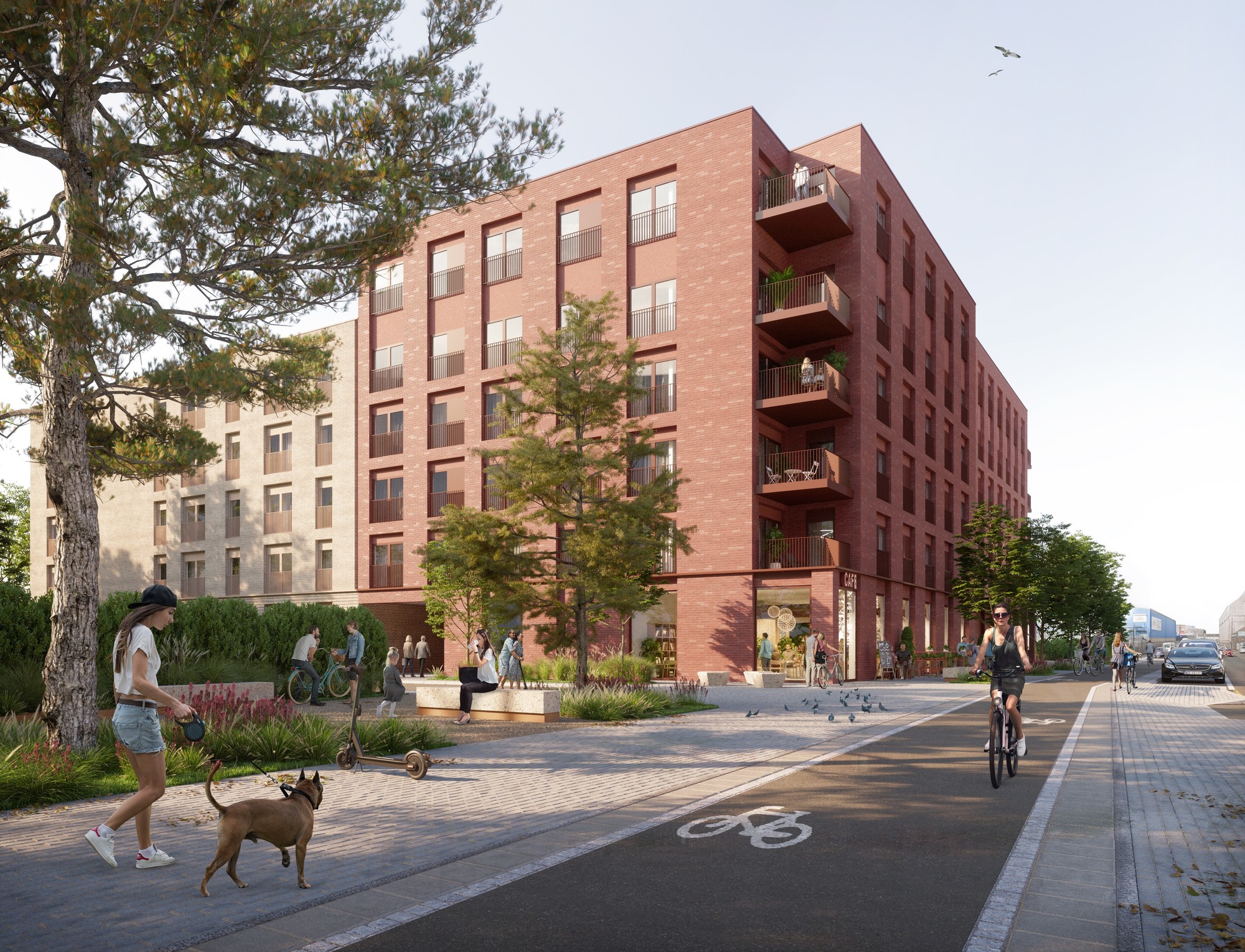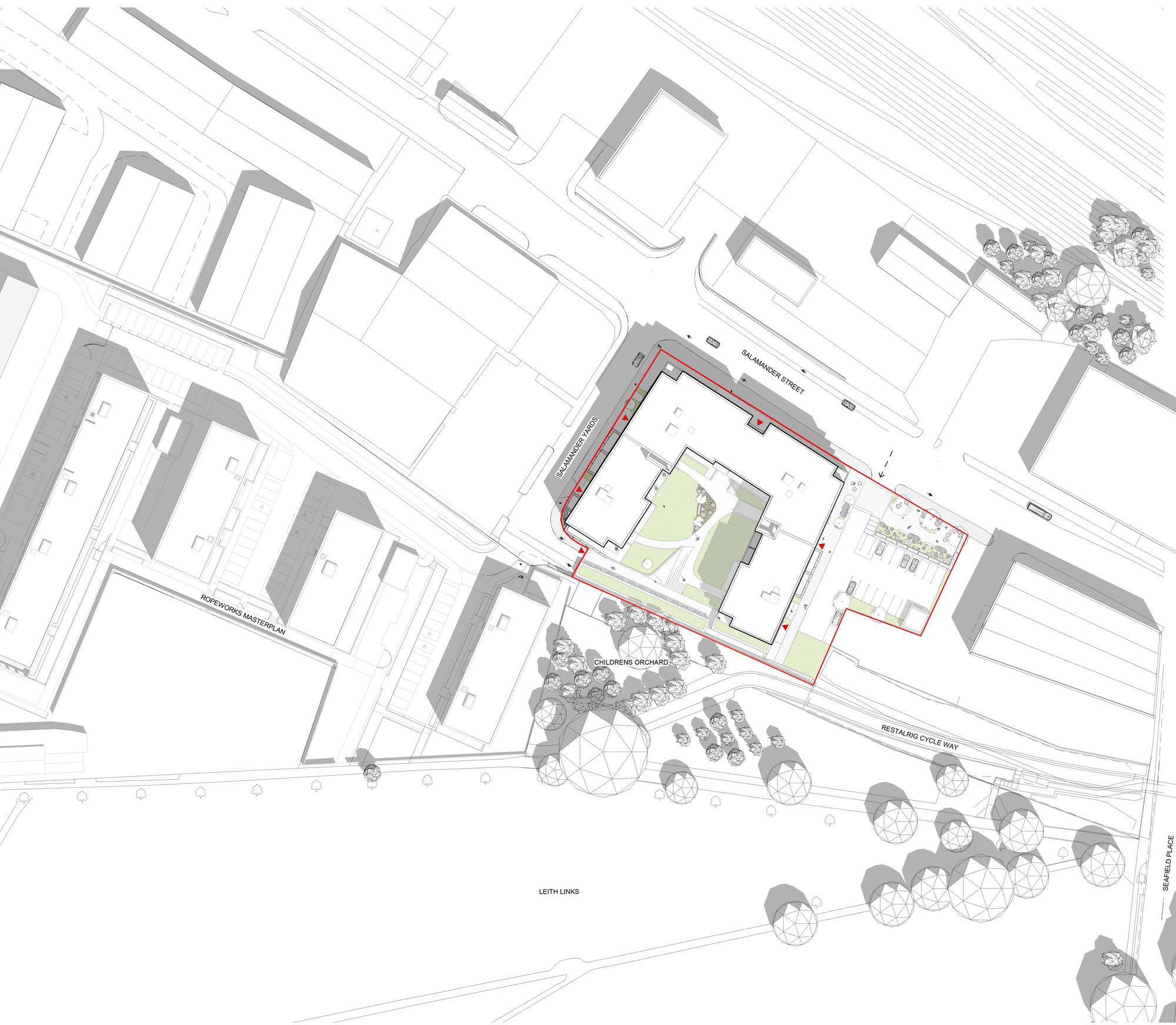 ''The proposal is designed to address the complex context of the site whilst providing 99 new residential apartments.''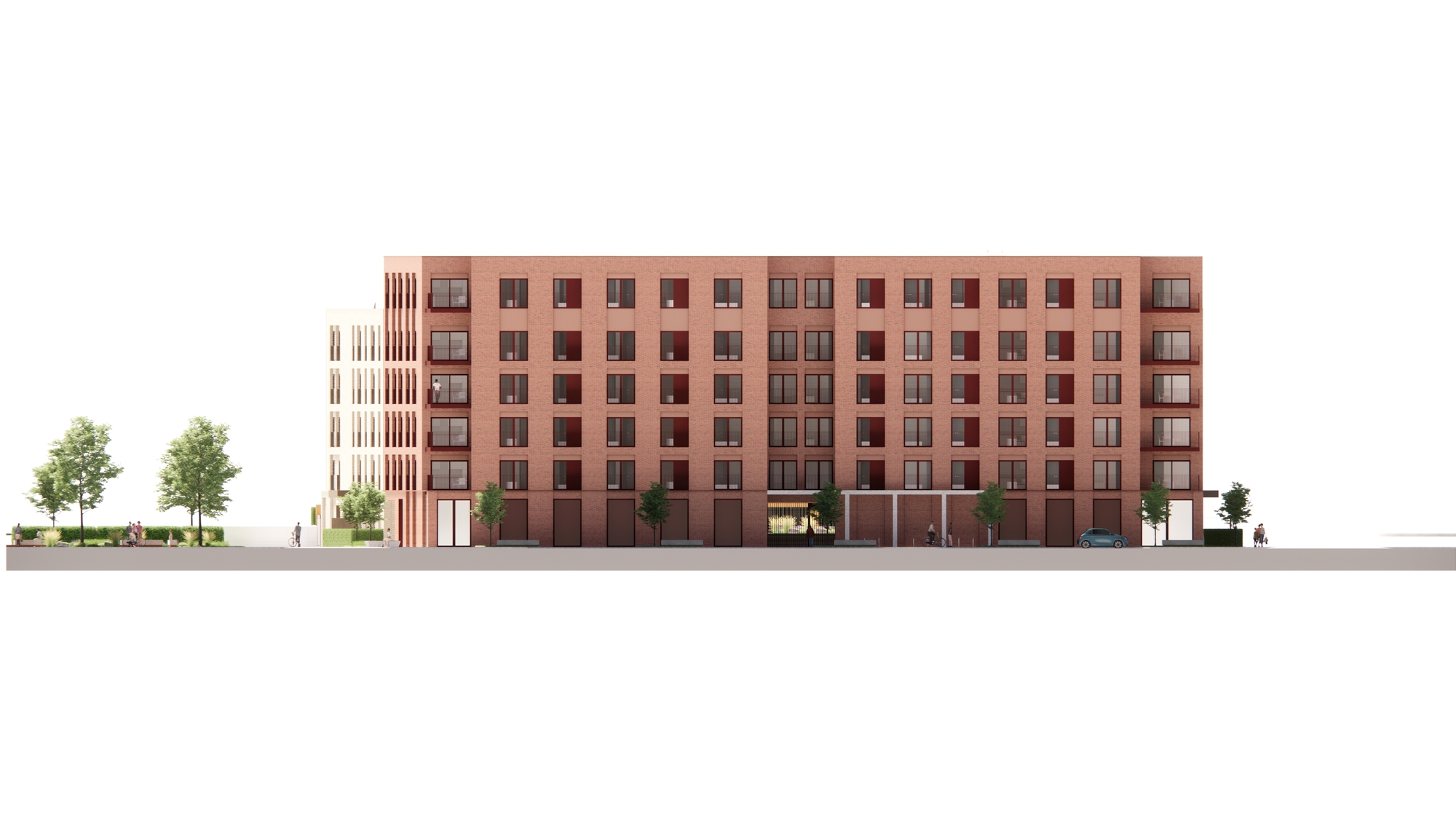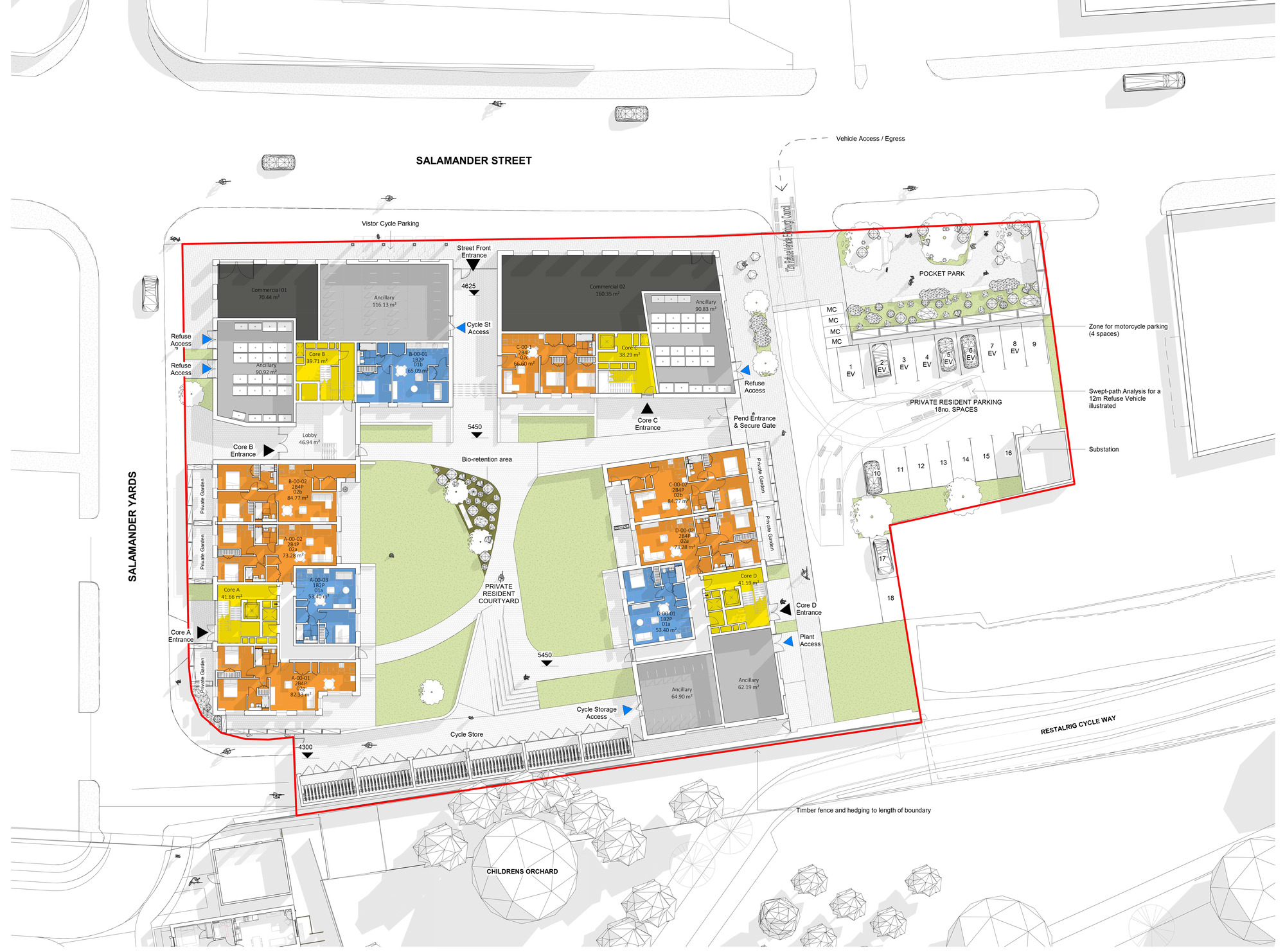 ''The area has a rich industrial heritage and the remaining warehousing buildings have been referenced in the composition of the regular window openings and robust, well-proportioned elevations.''