University of Glasgow
A major campus expansion for one of Scotland's oldest universities, creating a vibrant place to stimulate ground-breaking learning and research.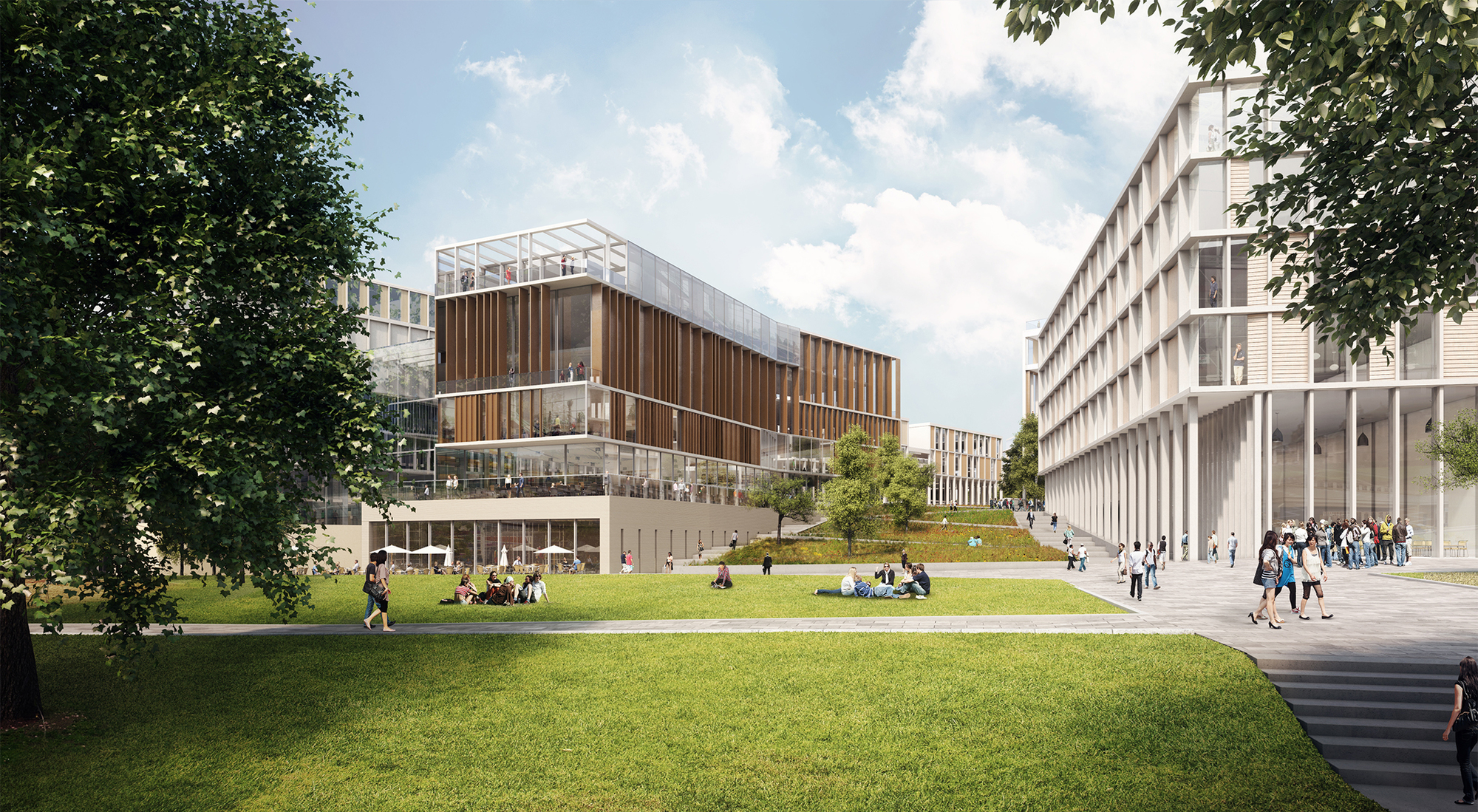 The University of Glasgow appointed 7N Architects, working in partnership with AECOM, to develop a masterplan for the significant expansion of their historic Gilmorehill Campus. Incorporating the adjacent 14 acre site of the former Western Infirmary, the Campus expansion is designed to realise their vision for a world class, world changing university. Drawing on the University's key strategic principles of People, Place and Purpose, 7N's placemaking approach focused on bringing people together in a dynamic urban environment to stimulate progressive, collaborative research - a place that will enhance the student experience and cultivate greater integration between the academic and local communities and entrepreneurial businesss. The masterplan, and associated design guidance prepared by 7N, creates a unified placemaking and development framework for the new buildings and spaces to be flexibly phased over a number of years, seamlessly weaving the new Campus into the social, physical and cultural fabric of the University and the city.
Client:
University of Glasgow
Years Active:
2014 - Present
Collaborators:
AECOM, Simpson & Brown, Spaces That Work
Awards:
World Architecture Festival Awards - Future Education Category (shortlisted)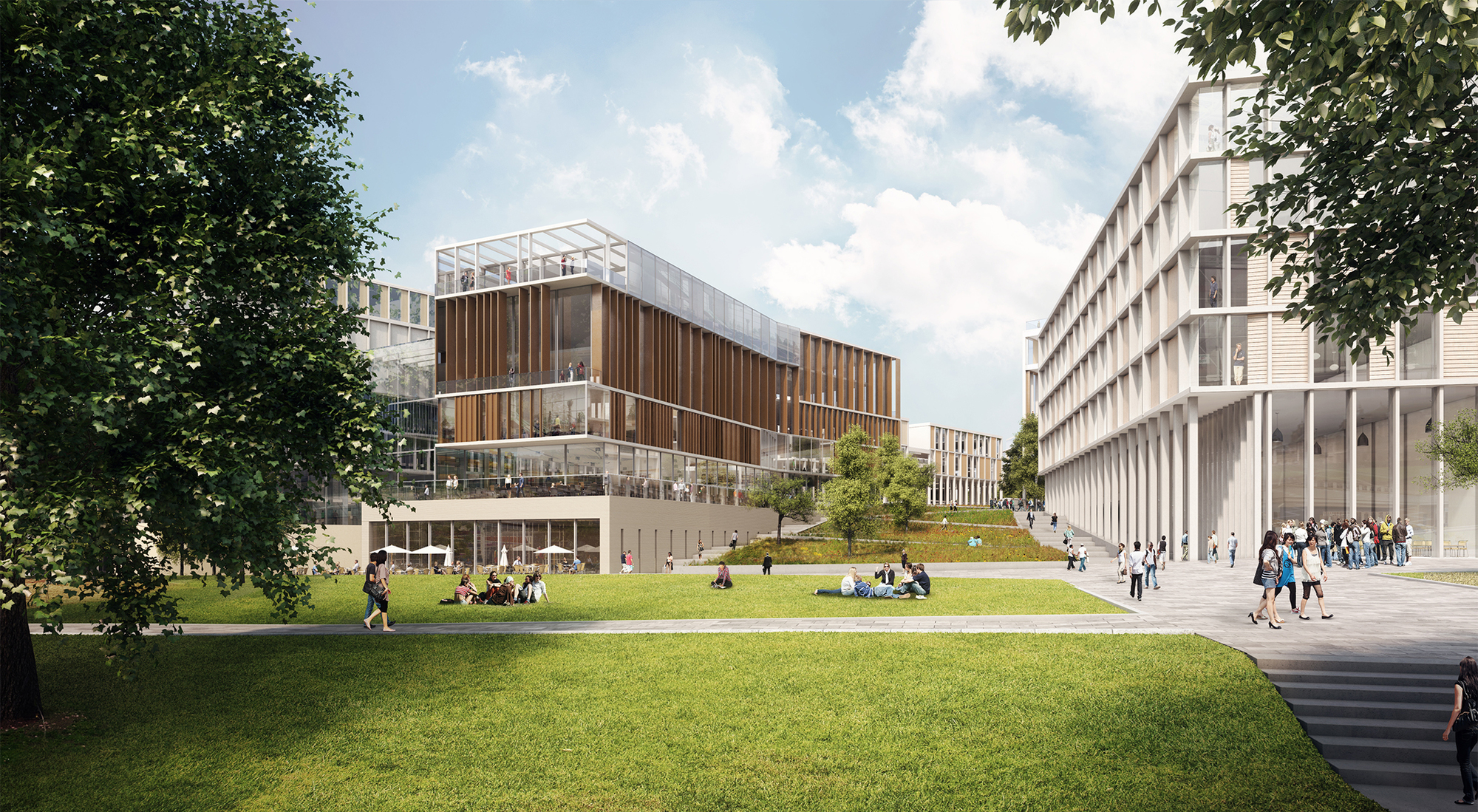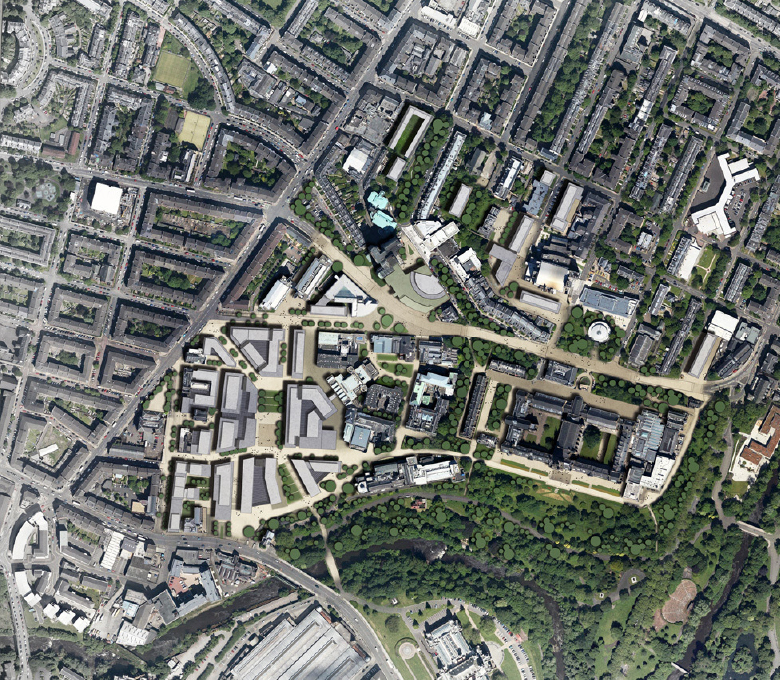 Future Vision
The University of Glasgow's vision for the future, defined in their strategic plan 'Inspiring People, Changing the World University Strategy 2015-2020', is the driving force behind the development of this masterplan. The Strategy recognises this critical moment in the University's history as it embarks on significant investment in its campus and expansion to the former Western Infirmary site.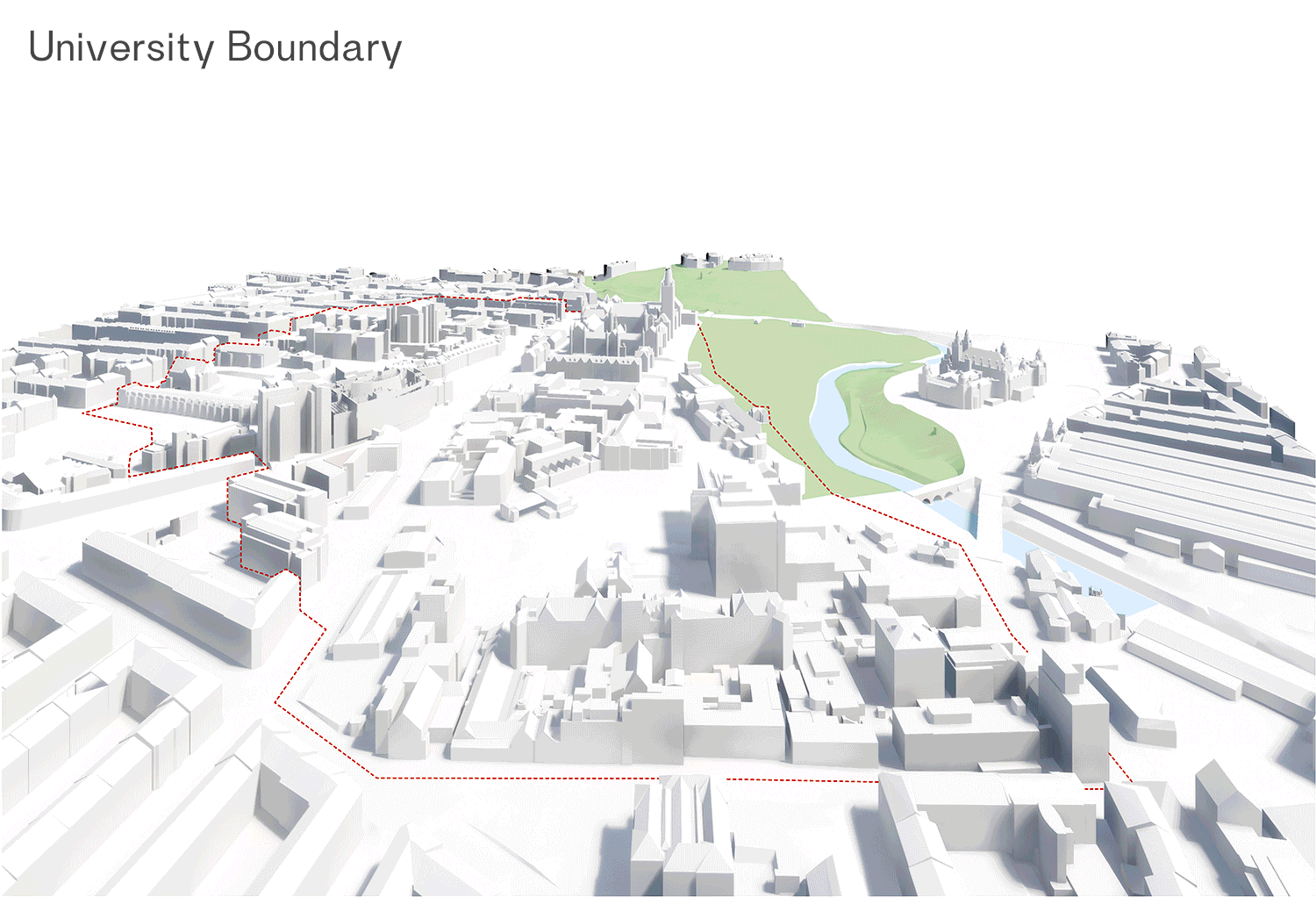 A New Quarter
The design approach for the Western Site has been based on the aspiration to create a vibrant and animated new quarter of the West End, with a new university square at its heart and active uses at ground level, to strengthen synergies and creative interaction between staff and students of each College and between the University and local communities.