West Town
A 20 Minute Neighbourhood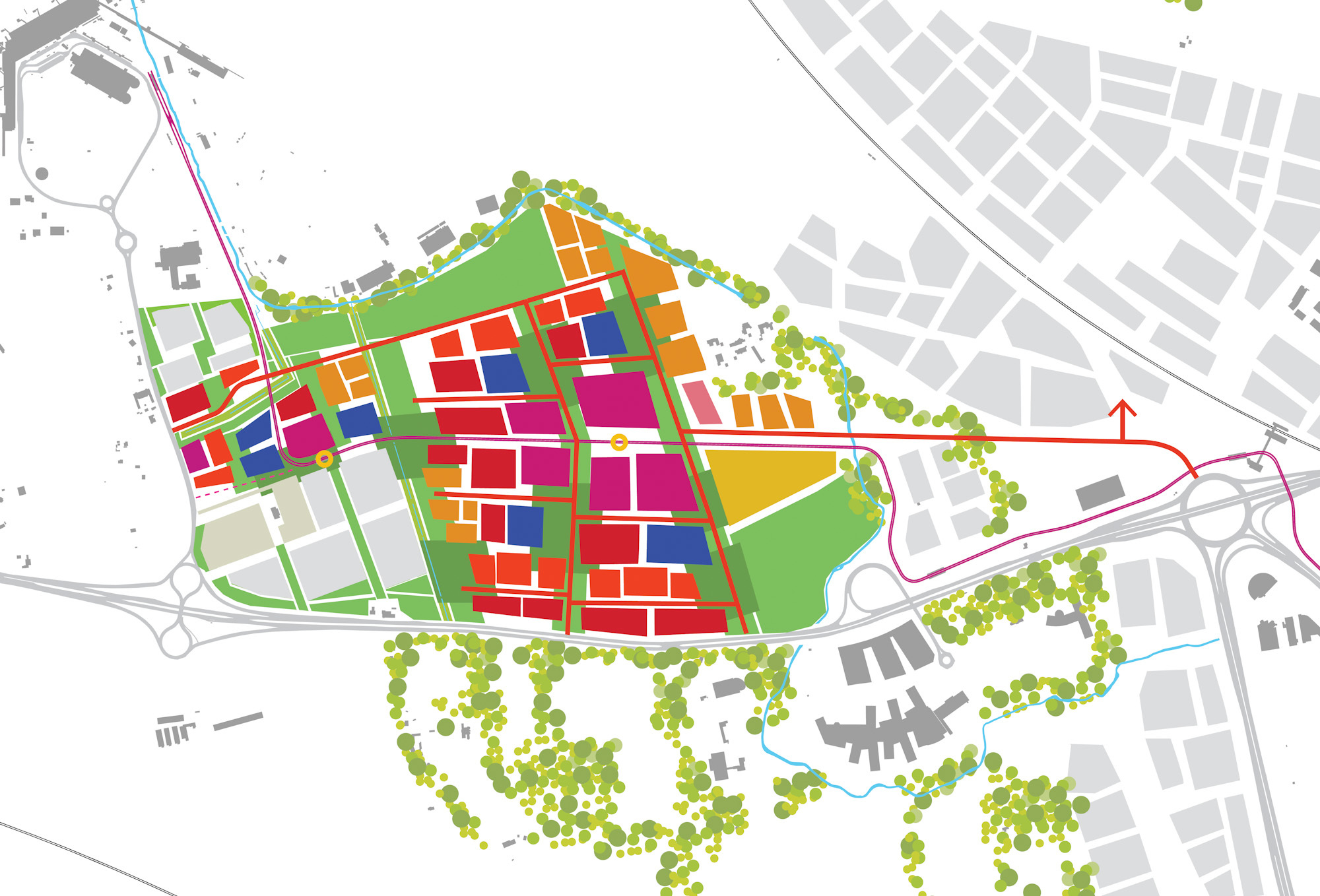 The West Town Masterplan is an integrated placemaking and development framework to create a new 20 Minute Neighbourhood on the western edge of the City of Edinburgh, which will provide 7,000 new homes and associated mixed uses and amenities, clustered around a tram stop.

The masterplan embodies the principles of a 20 Minute Neighbourhood, a fresh approach to urban planning and localism which seeks to significantly increase the ability of people to meet their daily needs within a reasonable walking or cycling distance, and reduce dependence on private vehicle use.

The mix of uses within the neighbourhood will provide shops, workspace, schools, amenities health services and community infrastructure to sustain most of the daily needs of the new community.

Private car use will be limited, controlled and managed through the design of the network of streets and a strategic approach to centralised, shared parking in mobility hubs which will also support a range of sustainable transport options, including car clubs, cycle hire and centralised parcel delivery.

The design of the high quality public realm is based on a people first approach to street design and an integrated approach to soft landscape will create pleasant streets that facilitate walking and the spontaneous play and social interaction that comes with having a walkable neighbourhood.
Typology:
Masterplanning / Mixed Use / Residential
Client:
West Town Edinburgh Ltd.
Years Active:
2020 - Present
Collaborators:
Avison Young, Gardiner & Theobald, OPEN, Wallace Whittle, WSP