Reimaging Railways and What If…? /Scotland are finalists in the Scottish Design Awards.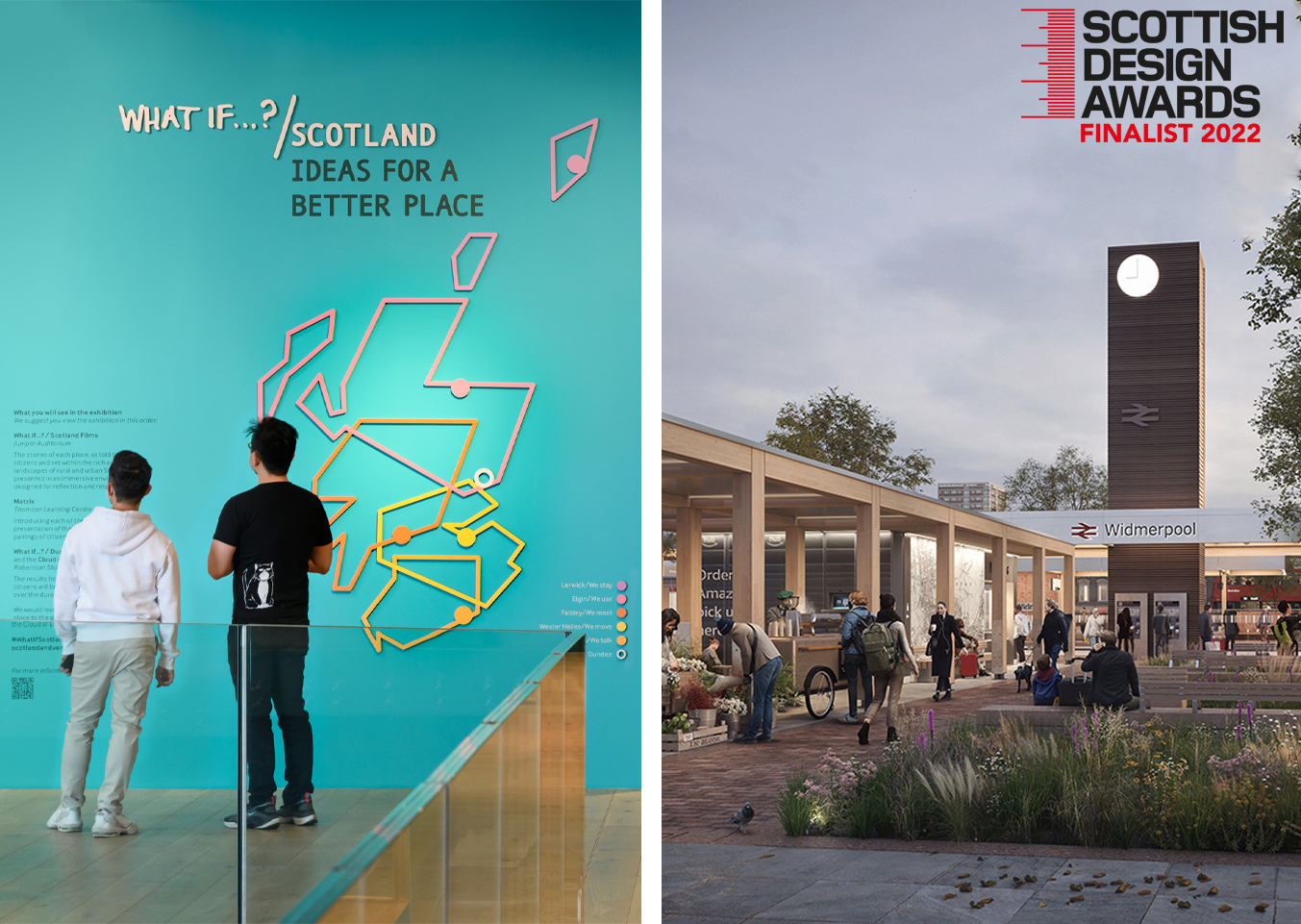 We are delighted that two of our projects have been selected as finalists in the 2022 Scottish Design Awards.

Re-imagining Railway Stations Competition, our international competition winning proposal for Network Rail to challenge and re-imagine what a 'station' can be in the 21st century, has been nominated in the Future Building or Project category

Our What If…?/Scotland initiative, nominated in the Design For Good category, brought together 25 people from 5 places across Scotland with 25 designers, architects, and artists to share their hopes and dreams for the future of the place where they live. The project was exhibited in the V&A Dundee in 2021.

Celebrating its 25th year in 2022, the results of the Scottish Design Awards will be announced in June.